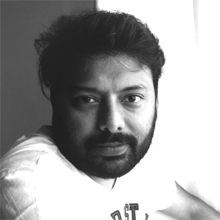 Rajesh Kumar Narayanan
Senior Business Analyst & Project Lead- Regulatory Compliance
A knowledgeable Information Security Specialist works with a passion in driving Info Sec & regulatory compliance programs such as PCIDSS, ISO27001, GDPR & Dubai Data Law, mentoring compliance team and manage reporting to ensure compliance. Methodical with exceptional presentation and communication skills. Excellent networking skills with an ability to communicate persuasively at Senior Management level.
PANELISTS SESSION
Virtual Conference Agenda 2020
25 November 2020 | 15:50 - 16:40 | Panel Discussion: Data security – absolutely critical for takeoff!
The top cyber threats affecting the airline industry are those that can cause mass disruption, steal employee and customer data, and invade networks to scale attacks. From ransomware attacks, APTs, phishing attacks, DDoS to Insider threats, the aviation industry is battling it all! Attend this session to find out about some of the latest technological innovations that help protect sensitive data.