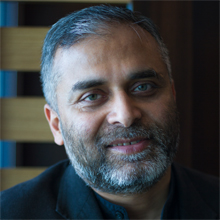 Ravinder Pal Singh
Chief Information and Innovation Officer
Harvard Alumini & Award Winning Technologist acknowledged as world's top 25 CIO. With over 17 patents, his body of work, mostly 1st in the world are making a difference within acute constraints of culture and cash via commodity technology.
PANELISTS SESSION
Virtual Conference Agenda 2020
25 November 2020 | 11:10 - 12:10 | C-level Interview Session: Protecting aviation from hackers: Improving resilience during and post COVID-19
The introduction of remote working for staff and various touchless interfaces for passenger travel have exposed airports and airlines to a new set of cyber threats. What are some of the ways to mitigate these threats? Are airports and airlines prepared for cyber threats post COVID-19? What should the cybersecurity priorities be now and after the pandemic? What are companies doing to improve cyber resilience and ensure business continuity.