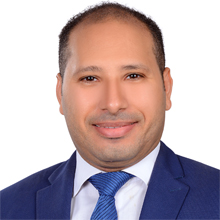 Ahmed El Marady
Senior CNS safety oversight inspector
Air Navigation Engineer, the Egyptian Civil Aviation Authority
Ahmed ElMarady is a senior CNS safety oversight inspector - Air Navigation Engineer at the Egyptian Civil Aviation Authority. He received his BSc. and masters degree in communication and electronics engineering at Cairo University. Currently, he is a PhD student majoring in cybersecurity in aviation generally, and in air navigation systems in particular. He has published several research papers in international conferences and journals, such as "Actual TDoA-based augmentation system for enhancing cybersecurity in ADS-B," published in Chinese Journal of Aeronautics, June 2020. Ahmed is a member of both ICAO MID regional office cybersecurity working group and ICAO Cybersecurity Working Group on Air Navigation Systems.
SPEAKER SESSION
Virtual Conference Agenda 2020
25 November 2020 | 18:05 - 18:35 | Not just an On-Ground issue! Ensuring aircrafts are cyber secure every step of the way!
The advancements in air navigation technologies surely help drive business, however the increasing connectivity has made them more vulnerable to cyber-attacks. Due to the negative impact of cyber-attacks on the aviation safety, economy, and reputation, cybersecurity is considered as urgent and emerging issues in aviation generally, and in air navigation in particular. This session will provide you with examples of the potential cyber hazards in the critical elements of ANS, communication, navigation and surveillance systems. Furthermore, the various countermeasures that can be used to mitigate these threats to have cyber resilience aviation system.
Select view dropdown: